W E L C O M E T O
TEAMMEBANE.COM
BRANDON MEBANE | NOSE TACKLE
About #92
Brandon Mebane was born and raised in the Crenshaw District of Los Angeles, California. He attended Crenshaw High School where he was a standout defensive tackle. Brandon was recruited by many elite sports programs at top universities across the country, choosing to sign with the California Berkeley Golden Bears. Brandon played 4 outstanding years at Cal where he was a two time first team All-Pac-Ten and a third team All-American selection.
The Seattle Seahawks drafted Brandon in the third round as the 85th pick of the 2007 NFL Draft. Brandon was an instrumental piece of a dominant defense that led the Seahawks to a Super Bowl XLVIII victory. In March 2016 Brandon signed a 3 year deal with the San Diego Chargers. The Chargers relocated to Los Angeles in 2017 becoming the Los Angeles Chargers. Brandon is excited to be back home in LA. He prides himself on being a leader in the locker room and a mentor to younger players. He is a proud family man, committed to his lovely wife Amena, daughter Mahailey, and son Makai. Brandon and Amena are establishing The Mebane Family Foundation, dedicated to improving childhood literacy.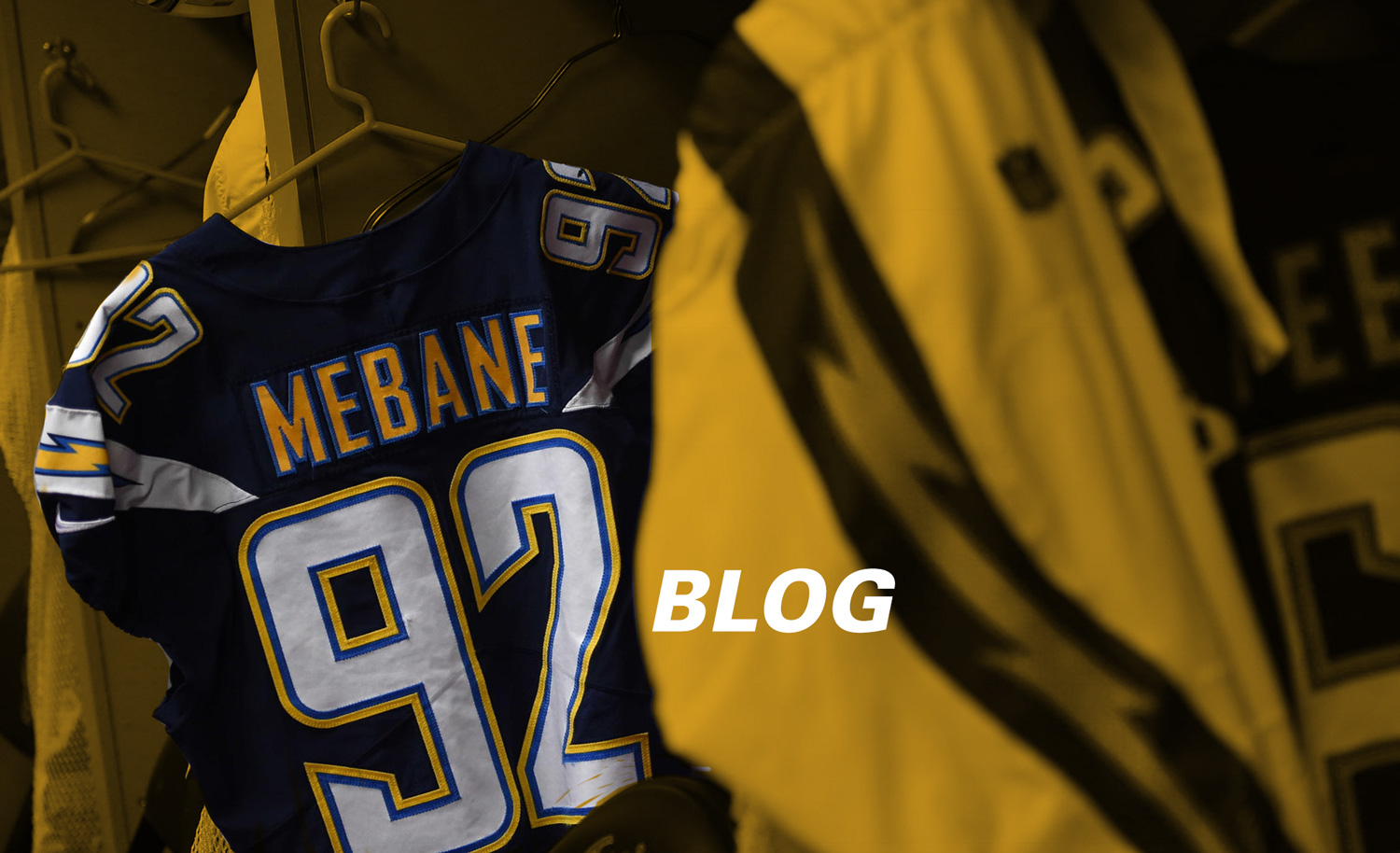 LIFE OUTSIDE THE HELMET
Subscribe to the Life Outside The Helmet for contest giveaways and the latest updates from Super Bowl champion Brandon Mebane. Los Angeles Chargers nose tackle #92 takes you inside daily life as an NFL Athlete.
Why I Choose Pink
This year during the month of October, each player can choose what form of cancer awareness they want to support on the field. I'm wearing pink to support breast cancer awareness.
Unfortunately, breast cancer is something that has affected my family first-hand. My mother-in-law passed away from breast cancer at the age of 48, after my wife graduated high school. Now my children will never know their grandmother. I see how this loss has affected my wife and I know losing a loved one to cancer affects so many of us.
[READ FULL STORY]
UPCOMING EVENTS
Schedule for Brandon Mebane's on and off the field events and appearances.
WEEK 8
CHARGERS @ NEW ENGLAND
`SUNDAY 10/29 AT 10:00AM PST
GILLETE STADIUM | FOXBOROUGH, MA
WEEK 9
BYE WEEK
SUNDAY 11/5
STUBHUB CENTER | CARSON, CA
WEEK 10
CHARGERS @ JACKSONVILLE
SUNDAY 11/12 AT 10:00AM PST
EVERBANK FIELD | JACKSONVILLE, FL
Team Mebane LLC | PO Box 62713 | 1 League | Irvine, CA 92620